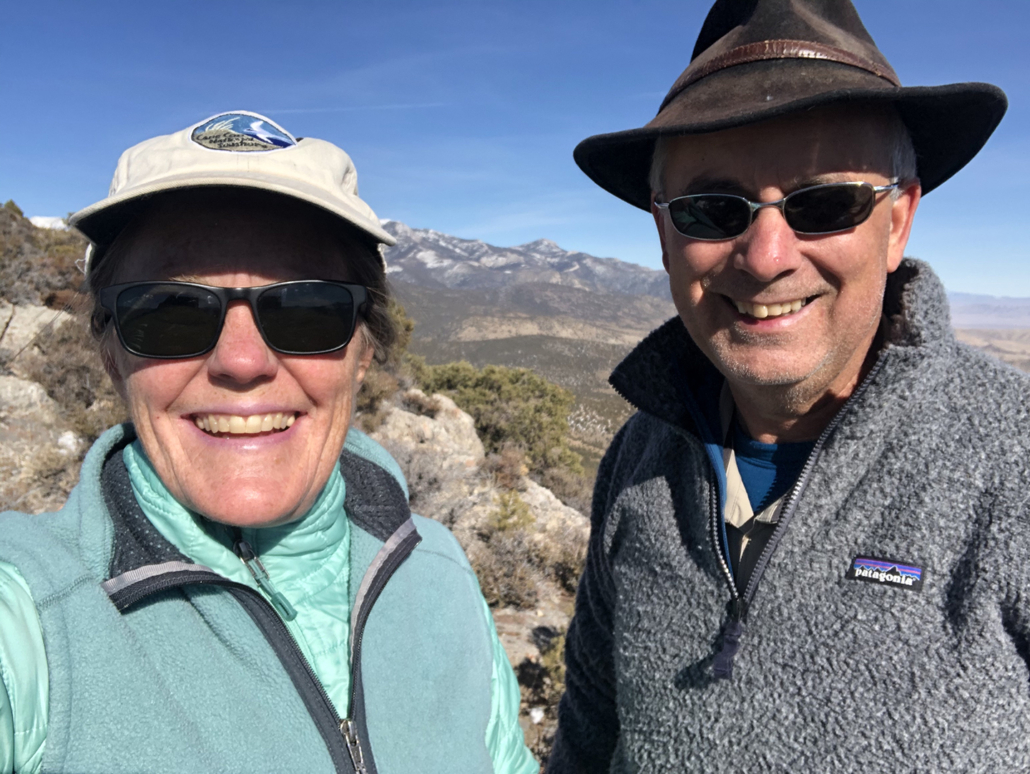 Liz  & James Woolsey
Chief Enthusiasm Officer & Chief Fun Officer

The idea of owning a general store and small roadside inn has been a dream of mine for over twenty years.
My husband, James, works for the National Park Service and we have spent three decades exploring our country's natural and cultural wonders. When we are in remote areas we love finding local shops and quaint places to stay that offer the goods and services we need. They are often lifesavers!
In 1999 I literally had a vision that when James retires, we would open a business at a crossroads of outdoor recreation opportunities that would offer the most pertinent needs for daily living and adventures. It would be a hub of local information and community building; a place of comfort, coffee and conversation; a showcase for local artisans; and an oasis for travelers along their journeys.
We moved to Baker, NV, in 2018 and it instantly felt like home. The town is remote, the community is robust and the Nevada landscape is stunning. We found our crossroads. Recently, when a downtown Baker business announced they were putting the property up for sale, I knew the timing was right to make my dream a reality. We opened our doors on March 4th, 2022. March Forth!

Our mission is to provide inviting spaces, new opportunities and lasting memories.
Our vision is that happy humans will have nourished adventures of wonder & whimsy!